Main Content
Landscape Design, Installation, Sprinkler Repair in Las Vegas, NV
When it comes to landscaping in Las Vegas, no company can offer the same level of quality service at an affordable price like the professionals at Wet-Tec.
With over 30 years of experience providing Southern Nevada with the top landscaping and sprinkler repair services available, we are proud to help you solve the problems you are having with your yard in a timely manner.
Our Portfolio
Below is a sample of the work we've done for our satisfied customers!
Services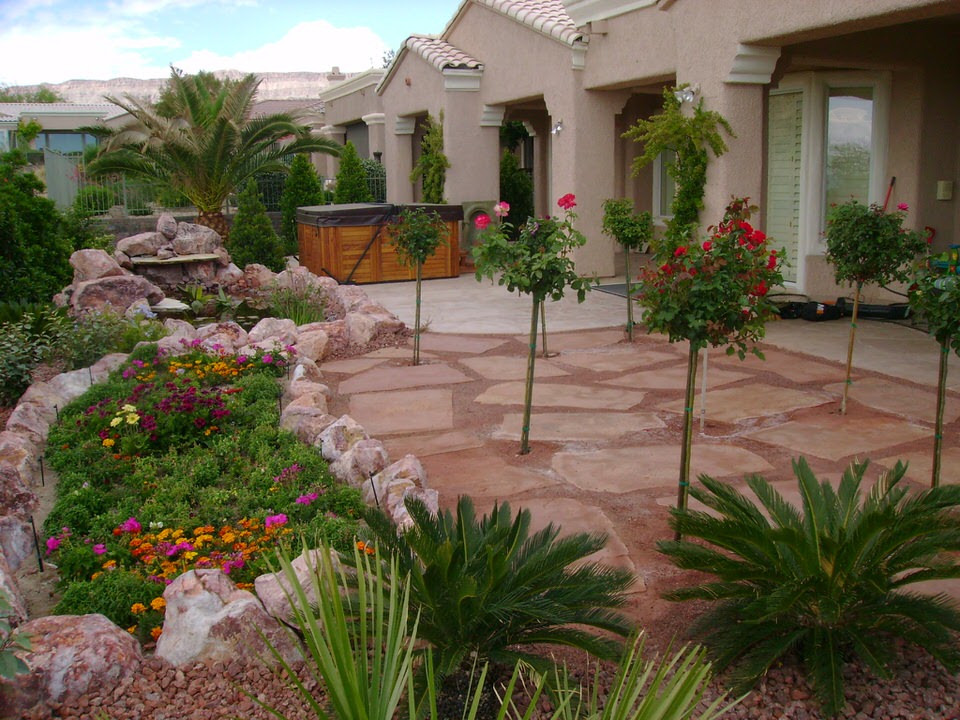 Whether you are in need of sprinkler repair in Las Vegas or are in the market for an entirely new design for your yard, let our skilled team of landscaping experts help you find the right solution for your home. As a family owned and operated business, we understand the stress that can come from a malfunctioning irrigation system or any other landscape problem you may be facing. That's why we strive to fix your landscaping related troubles effectively and efficiently. Contact us today if you require assistance with:
Traditional landscaping
Desert landscaping
Xeriscaping
Landscape lighting
Water features (ponds, waterfalls)
Irrigation systems
Testimonials
We love to hear from our clients about their experience with their landscaping job, whether it be a simple sprinkler repair job, a sprinkler problem, a major custom designed landscaping job, tree removal, conversion to desert landscaping, addition of landscape lighting, simple landscape repairs, a landscape design package or any residential landscaping service that you may have experienced, we want to hear from our clients.
I want to thank you and your workers for the excellent job of converting my lawn to desert landscaping. Very efficient from start to finish. I would highly recommend you!

Marilyn May 9, 2017