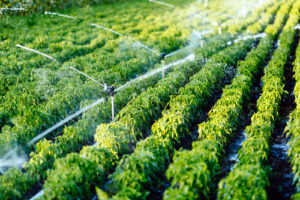 Optimizing Irrigation Systems to Improve Performance
Modern farming simply cannot exist without efficient irrigation systems to ensure crops get adequate water, so optimizing your systems both improves yield while reducing costs and overall problems. Improving irrigation performance is often very easy and only requires relatively small changes. If you want to make the farm run better and decrease plant infection rates, then these tips will benefit your land.
Uniform Distribution
This problem is shockingly pervasive on many farms. Failing to uniformly distribute irrigation leads to numerous problems. Some crops will get too much water while others won't get enough. Those that don't get enough water are more prone to disease, won't grow properly and lead to increased pests.
An unexpected benefit is that it will be easier to find ailing equipment. It's easy to pinpoint exactly where the equipment is, which allows you to send in Las Vegas irrigation repair specialists to ensure your farm is back up and running.
Technique Improvement
Modern irrigation techniques have drastically improved over the years to ensure less water waste and better soil penetration. One of the best things is to use level land to ensure water can properly flow throughout the farm. Flow management and automation controls can reduce waste while ensuring that the land is properly irrigated on a regular basis. Sprinkler irrigation is typically considered the best for water distribution, but flow systems can work better with crops that demand extra water. Maintaining systems every three years, if not sooner, should catch any flow issues before they get too bad.
Buried Lines Work Better
Many farmers know this, but buried irrigation systems tend to work much better than aboveground ones. Unless they aren't properly emptied before winter, the pipes rarely leak if they are buried. Aboveground pipes, on the other hand, have a higher chance of sustaining damage and up to 30 percent of the water may not reach crops. Despite being somewhat harder to reach, maintaining buried irrigation is fairly easy. This may be a large operation if most of your pipes are above ground, but the savings in water and money definitely justify the work.
Share this post!