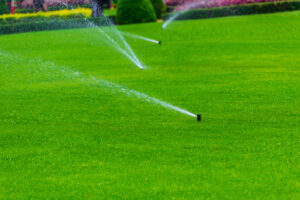 Three Reasons You Should Get Your Irrigation Repaired
Home maintenance problems can be very expensive and time-consuming. Irrigation issues are some of the most taxing issues you could have with your home and property. It may be tempting to put off Las Vegas irrigation repair as long as possible if the problem does not seem to be too serious. However, irrigation problems may look minor, but actually be quite serious underground. To learn more about the benefits of fixing irrigation systems immediately instead of waiting, read on.
Save Money
A broken irrigation system can cost you a great deal of money, not only on your water bill, but also on your power bill. Even a minor leak can cost you a surprising amount of money over an extended period of time. Obviously, these charges will show up on your water bill. However, you may also see an unnecessary increase in your power bill. Of course, an irrigation system with a serious issue will leak a great deal of water and cost you a huge amount of money on the bill.
Following Laws and Codes
Many jurisdictions have passed laws regarding water conservation. This is especially true of jurisdictions in deserts or areas prone to drought. If you have a broken irrigation system, you may be violating the laws or codes relevant to this situation. You will not go to jail for these violations, but you may be issued a hefty fine. This may also give you a permanent record. Procrastinating on repairing your irrigation mechanisms isn't worth a permanent record. Any fines or civil violations you receive will be a matter of public record, and may show up in a background check.
Avoiding Problems with the Homeowner's Association
Many homes and their owners are part of homeowner's associations. These associations frequently have a set of rules that the homeowner must follow. These rules usually include stipulations about the yard and the way in which it is irrigated. A violation of the rules could result in a great deal of conflict with your neighbors, your fellow homeowner's association members. You don't have to worry about criminal charges relating to rule violations. However, you could technically get sued, depending on the rules. This is unlikely to happen, but a great deal of conflict is likely.
Share this post!