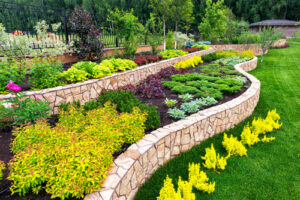 3 Things to Consider Before Installing Grass in Las Vegas
With water management becoming a controversial issue for many people living in the Southwest US, the trend for many families living in desert climates is to shift away from lush lawns and gardens back toward desert landscaping. That's a noble and very practical decision, but it's not very appealing to everyone. Some homeowners prefer to have a lawn or at least some trees and shrubs around their yard.
If you've just recently bought a new home in the Las Vegas area and are interested in converting from a desert landscaping to a more traditional lawn or garden, here are three things to consider before you begin.
1. Consult a Local Nursery for Desert-Friendly Greenery
It might be tempting to fill your yard with any plant or tree that catches your eye, but the reality is that no matter how much water you plan on using every week, some species simply will not thrive here in the desert. Have some conversations with the specialists at your local nursery to see what types of grass, shrubs, flowers and trees will work well around your home.
2. Thoroughly Check Your Home Irrigation System
You're probably thrilled with your new home purchase, including the front and back yards. But when the realtor showed you around, how closely did you examine the sprinkler and water systems outside your home? Don't assume anything. If you aren't sure about the condition of your sprinkler system – or whether your yard even has sprinklers – now is the time to check it out.
Before you can begin installing any new landscaping, you'll need to fix any irrigation problems. If you find broken sprinkler heads or apparent leaks – or a complete lack of outdoor plumbing – don't panic. Just be sure to go with a reputable local company for sprinkler repair in Las Vegas. Once your system is properly repaired or installed, then it'll be time to get the real work done.
3. Be Aware of Local Water and Landscaping Regulations – Including Your HOA
There have been times that local governments have issued water restrictions in various states around the Southwest. While the regulations here in Las Vegas might not be as strict as those in southern California, for example, it's still a good idea to keep up to date with local water restrictions. These can come from state or county government, but you should also check with your own homeowner's association (HOA).
You might see homes all around your part of the city with lush greenery, but that doesn't mean that your own neighborhood is restriction-free. But either way, you'll need HOA approval for any landscaping that you perform. As frustrating as that might be, it's in your best interests to go through the official process to avoid problems down the road.
Moving into a new home is always an exciting event, and customizing your landscaping to fit your tastes is one of the most enjoyable aspects of home ownership. Just be sure to plan things out ahead of time so that you don't run into problems. The last thing you want to do is find a notice on your door or in your mailbox telling you to rip out all your beautiful, new landscaping because of a technicality.
Share this post!